Leti Arts collaborated with the African Changemakers Fellows during the implementation of a career counselling and mentoring workshop for 60 students of Salem Basic School (SBS) & St Anglican Basic School (SABS) in Akropong in the Eastern region of Ghana. The objectives were to introduce the students to the world of work, to reflect on factors affecting choice of streams, to create an awareness among students on the process of career planning and sensitize them about gender equality.
The program, organized on March 9, was divided into three sessions. The first session was the "General Talk" where Christian Elongué shared Eyram Tawia's experience and unique story with the participating students. A story of an uncompromising passion for game development that they have never been told, secrets of his success and the greatest challenges ever faced, were consistent in the story. Even though it was a session of emotional attachment and motivation, there was enough space for some fun and hilarious activities.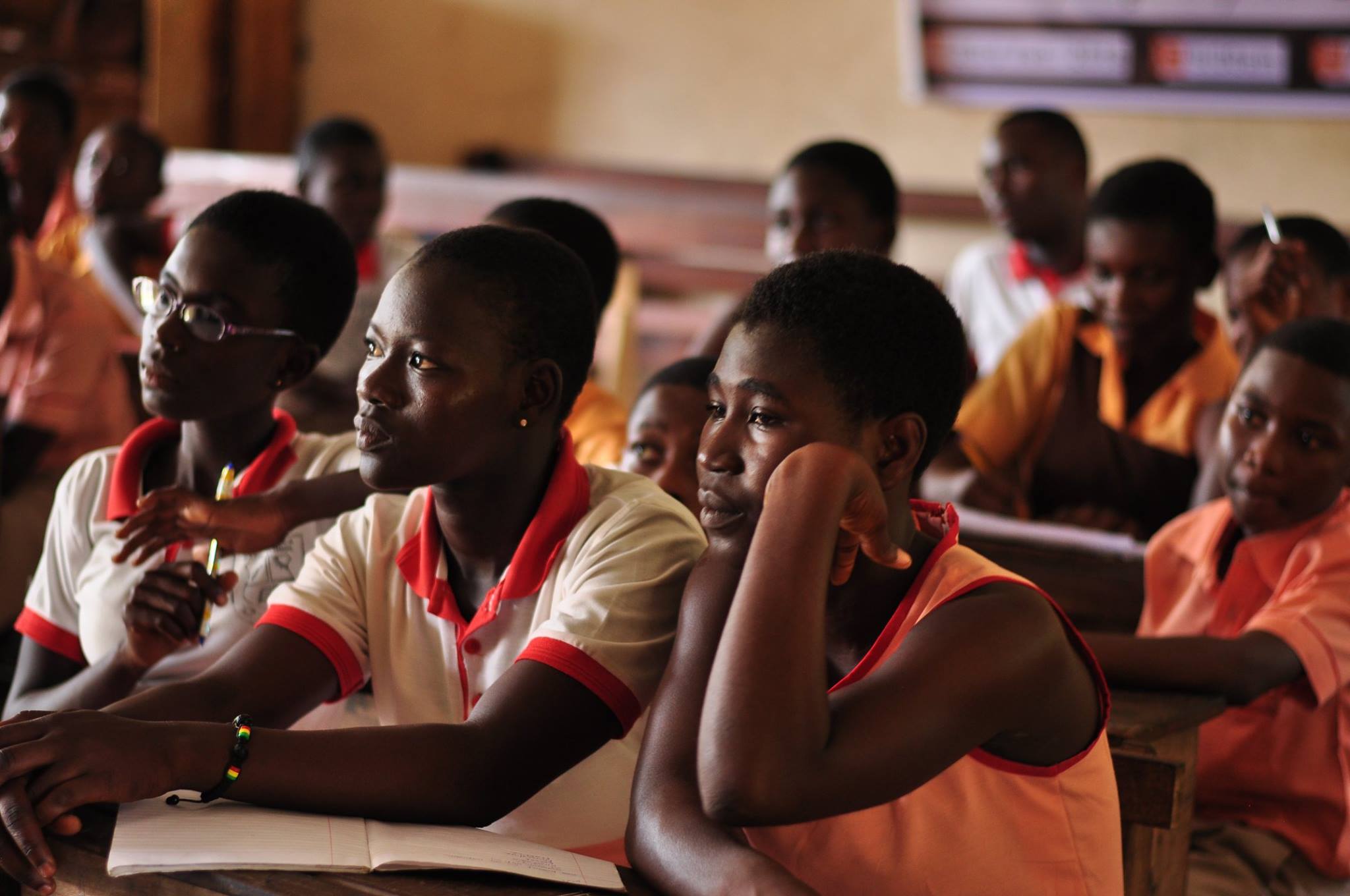 The second session was a breakout session based on gender. Both the Fellows and students were put into groups of male and female for the 'Boys and Girls Talk'. Here, Ngnaoussi Elongué, explained the need for girls to play a significant role in development, and this includes getting more of them into STEM studies and jobs. Out of the 24 who were attending the STEM session, only 9 were girls. To inspire them, Elongué presented some Ghanaian role models in STEM such as Ethel Cofie, named one of the top 5 women impacting I.T in Africa, Regina Honu named by CNN as one of the one the 12 inspirational women who rock STEM; Dr. Kajsa Adu  the founder of BloggingGhana; Roshi Motman is the first woman to become the Chief Executive Officer of Tigo, Ghana; Estelle Akofio-Sowah, the Country Lead of Google Ghana and finally Farida Bedwei, a software architect with over 15 years' experience in the development and implementation of mobile and enterprise software. 
At the end of this second session, these young girls were inspired and motivated to do their best and climb to the highest level of their dreams without feeling inferior. Boys were made to understand the need to give their girls the chance and support them in whatever they do. The fact is STEM transforms the world and shapes our future. If the African continent is to thrive economically, it is important to have many more women participate in innovation and STEM in general. We need to see more inclusive measures taken to make girls part of the future.
The third session saw another re-grouping of participants based on career objectives. There were students in groups based on what area of the working space they aspire to be. Some of these groups were: STEM (Science, Technology, Engineering and Math), communication, entertainment, education, sports, legal, arts, business and entrepreneurship. Ngnaoussi Elongué, an Instructional Designer interning with Leti Arts, facilitated the STEM Session.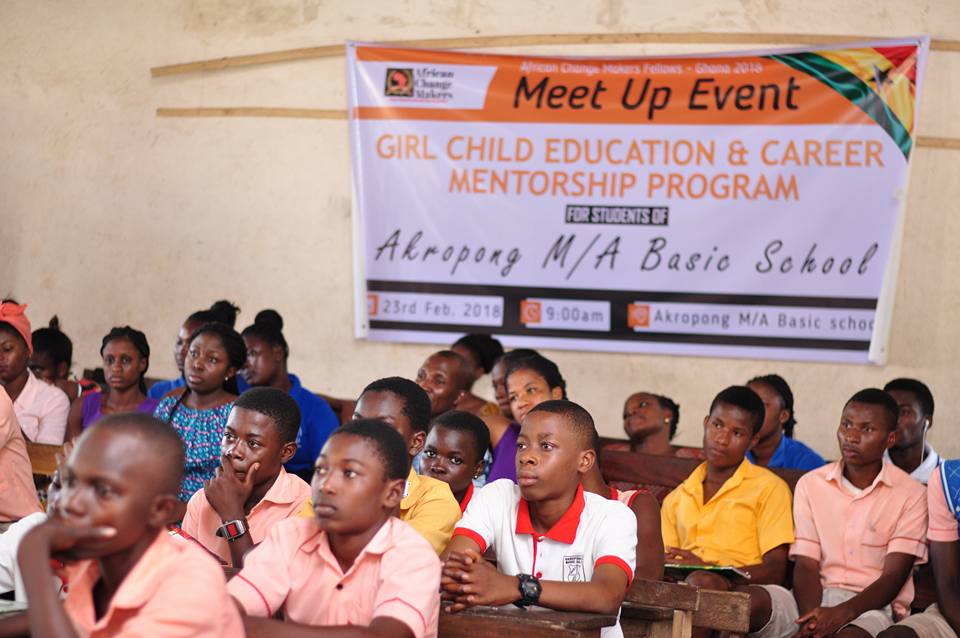 As students were having different expectations and the time was short, it was quite impossible to discuss specifically on each field in STEM. He therefore, found a common ground by giving them the rules or elements that can help them to succeed no matter their career choice. Regardless of the discipline, students tend to perform better when they have clear dreams and goals. He has used this exercise in a number of classes and found that it touches students deeply.  He encourages students to dream big dreams and visualize clear possibilities for their lives. He took Eyram Tawia as an example:
"As a kid, [he] has always aspired to be a superhero. That was [his] one big dream. To save humanity from its perils and the villains that bothered it. […] He has been passionate about games all his  life and been keen to begin such an industry in Africa since childhood." (Tawia, Uncompromissing passion, p. 15)
This dream and passion led him to build up Leti Arts, the first gaming company in sub-Saharan Africa (2009), creating mobile games and comics that transform the creative media industry. Through this story, Akropong students have been inspired to go do the same with their dreams and make them come true. Elongué finally encouraged teachers to use Afrocomix app whenever possible, as it has local comics with educational stories, that can nurture students' creativity and imagination. Dreams and goals shape student's lives and motivate them to learn. Teachers, principals, and parents play a critical role in helping young people discover who they are and encouraging their dreams and goals.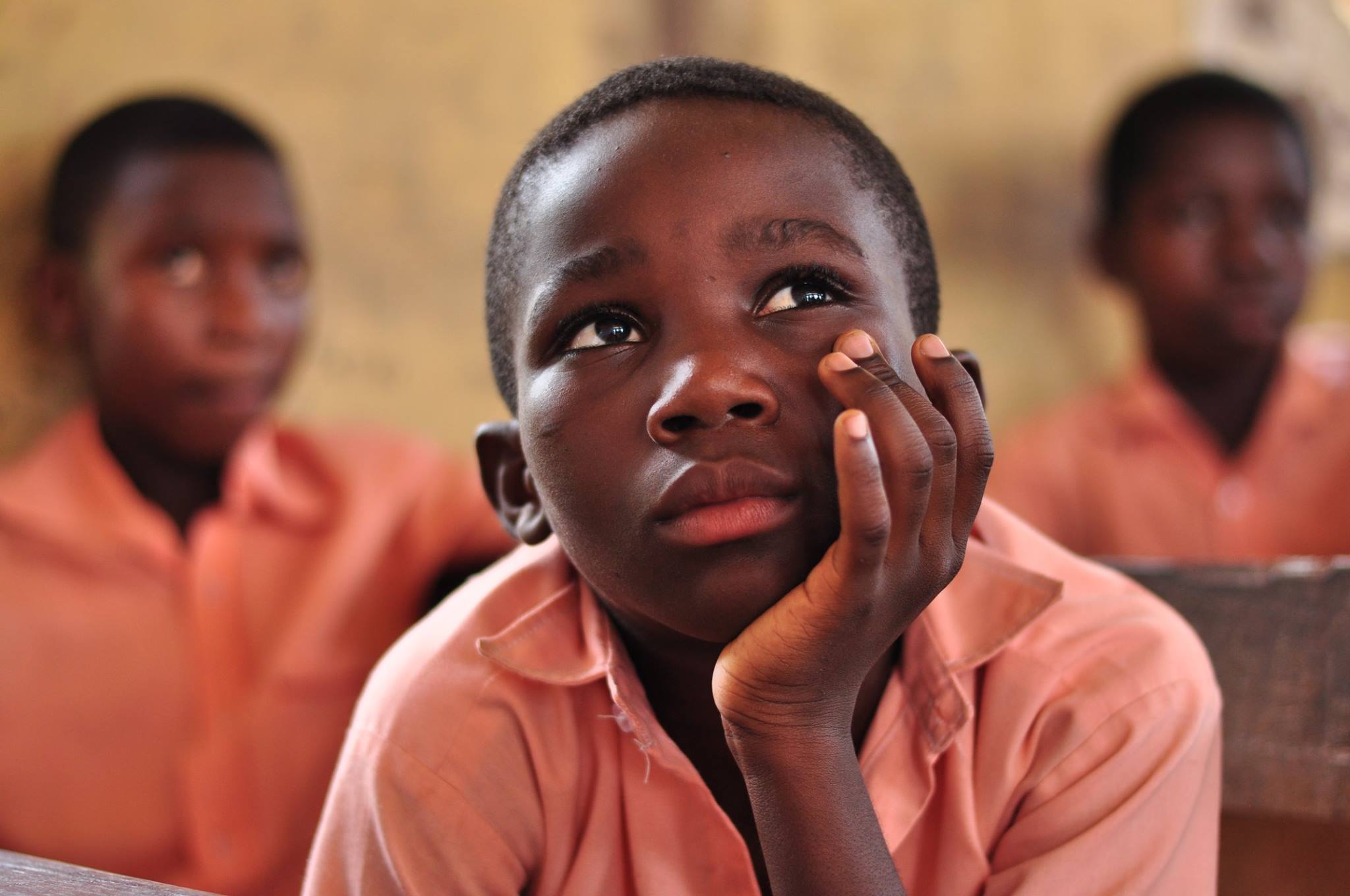 At the end of the day, both students and teachers had been engaged, equipped and empowered with tools for social and emotional learning. It was a period of rejuvenation and an eye opener for most of the participating students. It was very obvious after evaluation that, the choice to have a Girl Child Education and Career Mentorship Program was exactly what the students needed. They were refreshed and copies of Eyram Tawia's "Uncompromising Passion. The Humble beginning of an African Video Game Industry",  was donated to the most outstanding ones, to encourage them into action. The day ended with a photo session with students and teachers.
By Ngnaoussi Elongué, Instructional Designer