Immersive experiences have become a transformative force, not only in Africa but also on a global scale. These experiences are more than just a testament to technological prowess; they represent a new frontier in the world of tech entrepreneurship and game development. In Ghana, two names that have quickly risen to prominence in this arena are Nubian VR and Relu Interactives. One individual who firmly believes in the untapped potential of the African video game industry is Caleb Mantey, a Geomatics Engineer who graduated from the University of Mines and Technology in Tarkwa, Ghana.
But what lies ahead for those who venture into this dynamic industry? Are there significant strides to be made in an environment where traditional career paths often take precedence?
Caleb envisions a future where the game development industry serves as a catalyst for substantial economic growth across the continent. He notes, "With the right infrastructure, education, and support, African countries can tap into the vast potential of video game development, fostering job opportunities, entrepreneurship, and export revenue."
Caleb is not just a visionary; he's a passionate builder of Virtual Reality (VR) and Augmented Reality (AR) experiences. He is a driving force behind Relu Interactives, a Ghana-based team dedicated to creating interactive experiences that enhance learning and gaming. Reflecting on his journey into immersive experiences, Caleb explains, "I have always worked with immersive technologies, even during my university days. However, I co-founded Relu Interactives with my partner after completing our mandatory national service. What drew me to the XR (Extended Reality) industry was its incredible potential and its close ties to the physical world we see. As a Geomatics Engineer, I have a deep understanding of spatial data, and I can see how spatial computing can reshape the future of technology."
Caleb's journey into immersive technologies hasn't been without its fair share of serendipity. In 2022, he had the opportunity to showcase his work at the African Games Week and represented Ghana as a participant in the Gamers Association Ghana delegation. Additionally, he earned a place in the International Game Developers Association (IGDA), the world's largest nonprofit organization for game creators. Most notably, Caleb's team won the prestigious Presidential Pitch 2023, an entrepreneurship initiative by the Ministry of Business Development and the National Entrepreneurship & Innovation Programme. Their suite of interactive software aimed at providing practical engineering tuition resonated strongly with judges and the audience, especially given Ghana's reliance on the energy sector.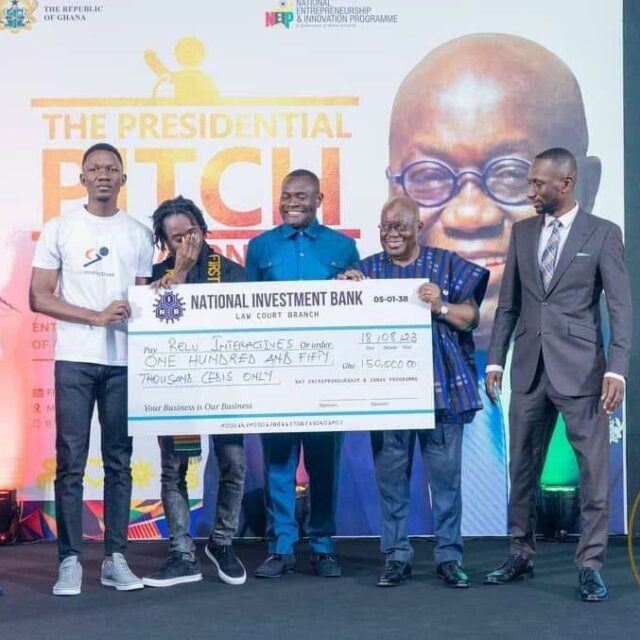 Looking forward, Caleb has set ambitious goals. He aspires to create 5,000 jobs in the coming years through innovative and immersive engineering software. His sights are firmly set on international stages, including events like the Gamers Development Conference (GDC), Consumer Electronic Shows (CES), South by Southwest (SXSW), London Tech Week, Dublin Tech Summit, GITEX Global, and perhaps even a meeting with Palmer Luckey, a dream come true for this emerging tech luminary.
Despite the bright prospects, Caleb acknowledges the challenges in AR/VR development, particularly in Africa. He points out, "AR/VR development can be expensive, especially in Africa, considering factors like device costs and resource accessibility. However, the future holds promise as costs are expected to decrease. Collaboration is also currently a challenge, but we're witnessing a growing number of individuals and studios coming together, which is very encouraging."
Caleb Mantey is a shining example of how passion, innovation, and perseverance can drive the evolution of technology and open up new horizons in unexpected places. With Caleb at the helm, the future of immersive experiences in Africa looks brighter than ever.