Over the last couple of years, Africa has seen a rise in entrepreneurship cutting across a variety of fields. The Digital Africa Conference which took place on the 25th September,2017 sought to bring together young Afropreneurs to discuss their projects, activities, the digital boom and their vision for the continent. Organised by the Center for Fine Arts (BOZAR) in Brussels, one of the goals was also to explore the relations between Africa and the EU.
Some of the panelists included Eyram Tawia, CEO and Co-founder of Leti who spoke about creating the game culture in Africa and his vision to bring the quality African games to the world. Other speakers included Verone Mankou from Congo, CEO of VMK and Vox Media. He also happens to be the founder of BantuHub, creator of the first smart phones and digital tablets to be made in Africa.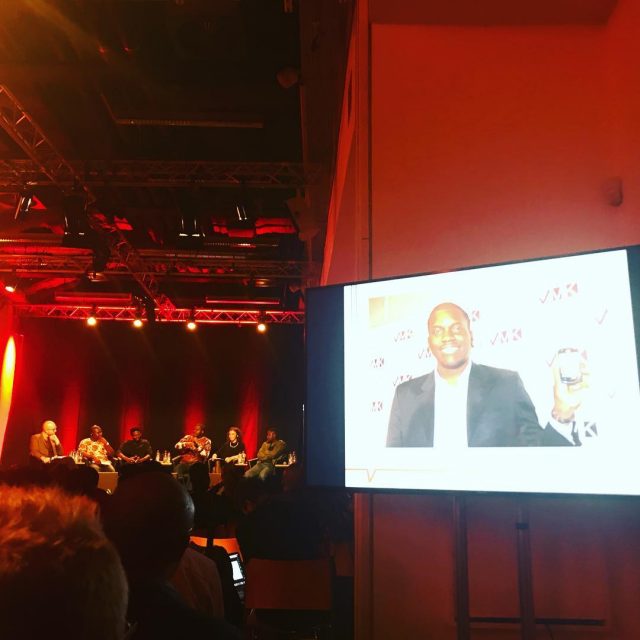 Sename Koffi Agbodjinou ,founder of Woelab in Togo was also on the panel. He addressed his company's vision to redefine the recycing of e-waste in Africa. One of their major achievements is building a 3D printer completely out of e-waste.
Aphrodice Mutangana is a social entrepreneur and kLabGeneral Manager which is the biggest hub in Rwanda. He is also the founder and Managing Director of FOYO Group Ltd,  a company that designed and developed Foyo M-healthmobile application and Napteker. Lately he created the tech Support Incike initiate:a mobile crowd funding used to raise funds to help elderly survivors of the 1994 Genocide. He also founded  Future Coders, a program teaching children aged between 8-15 years old how to code and program.
Ellen Houston is in charge of the programs for She Leads Africa (SLA).  SLA is a community that helps young African women achieve their professional dream. With engaging online content and pan-African events, their vision is to become the number one destination for smart and ambitious young women.Ellen has helped to form some 6 000 women entrepreneurs with various programs she supervises (accelerators, webinars, etc.)
About BOZAR
Located in the prime location in the heart of Brussels, the capital of Europe, the Center for Fine Arts (BOZAR) offers an unequaled infrastructure for multidisciplinary programs. With 4000 square meters of exhibition space, a 2100-seat concert hall, a theater stage and two smaller theater, BOZAR has developed into a dynamic arts
center registering over a million visitors a year. It now stands out as the arts center par excellence in the cultural landscape of Belgium, with an international mission to exchange with cultures from all other the world, to promote cultural diversity and intercultural dialogue and to showcase culture as a catalyst for creativity and
development.